Brandon McElroy, EA – President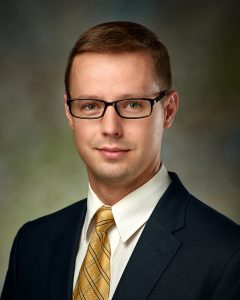 Brandon, a native of Jacksonville, has been in the accounting industry helping small business owners for more than 13 years.  His passion is to empower small business owners to achieve their goals with proper planning and knowledge of their finances.
After practicing with 2 different CPA firms in the Jacksonville area, in January of 2015 Brandon founded Menava with the vision of crafting a different kind of accounting firm.  A firm that put clients first, is proactive, and easy to work with.
Brandon holds a B.S. degree in Accounting from Thomas Edison State University.  He is an Enrolled Agent with the Internal Revenue Service and a member of the American Institute of CPAs and the Florida Institute of CPAs.
Outside of work, Brandon enjoys staying active and spending time with his wife and 5 children.